Product Description
Thanks to the 32 GB storage capacity, you can now store your favorite songs, folders, photos, and more in this Sandisk Cruzer Blade Pen Drive. Access these files on a laptop wherever you are.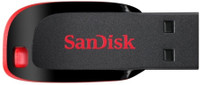 Design & Capacity
The sleek and tiny design of this pen drive lets you slide it easily in your pocket or handbag. Store and backup your data on this pen drive as it has a capacity of 32 GB. Plug this storage device it into the USB slot of a desktop or laptop and copy files quickly.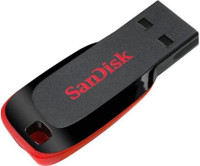 Performance
The USB 2.0 interface of this pen drive allows quick and easy transfer of files from a laptop. You can access your personal data, presentations, and files from anywhere without having to carry around printouts or DVDs.
Specifications
General
Sales Package

Model Name

SDCZ50-032G/SDCZ50-032G-I35

Opening Mechanism

Part Number

SDCZ50-032G-A11/ SDCZ50-032G-I35

Weight